Truck Leasing
Are you an owner-operator looking to lease your equipment?
Join our owner-operator lease program and use your own equipment while carrying our loads.

COMPETITIVE PAYOUTS
We offer 75% gross load revenue

SERVICE DISCOUNTS
Take advantage of our existing vendor relationships

60+ YEARS EXPERIENCE
You're in great hands with our knowledgeable staff
TRUCK LEASING FAQ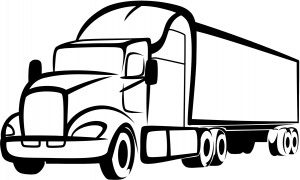 LESSOR REQUIREMENTS
PHYSICAL DAMAGE:
If not purchased though Martin Transportation Company, Lessor shall furnish proof of coverage to Martin Transportation Company with name, address, and phone number of the agent providing this coverage (tractor and trailer).
Rented trailers owned by Martin Transportation Company will be insured by us.
CARGO:
Lessors shall furnish proof of coverage to Martin Transportation Company with name, address, and phone number of the agent providing this coverage. Coverage shall be a minimum of $100,000.
Cargo Coverage will be provided by Martin Transportation Company if Lessor purchases tractor/trailer insurance through company policy.
OCCUPATIONAL ACCIDENT INSURANCE:
Lessor must be covered with an "APPROVED" OCCUPATIONAL ACCIDENT Insurance (similar to Workers Comp coverage).

EQUIPMENT STANDARDS:
Due to the forthcoming changes to clean air standards, particularly in California, Martin Transportation Company now requires lessor units to be 2007 & newer or provide documentation of meeting the current "CARB" standards.
Equipment must pass DOT inspection. Equipment must be acceptable in appearance. Equipment may be disqualified because of tare weight. Tractor must be equipped with a jake brake, or equivalent, in order to rent company trailers.
PERMITS & LICENSING:
The following is a list of each item required to properly permit and license a Lessors tractor and trailer.
• TRACTOR/TRAILER "LIGHTWEIGHT" : Lessor's equipment shall be "lightweight" certified.
• PROOF OF PURCHASE: Lessor shall provide Martin Transportation Company with Proof of Purchase and price of the equipment.
• TAX RECEIPT: Lessor shall provide to Martin Transportation Company a copy of "Federal Highway Use Tax Form 2290". (If HVUT has not been paid for the current year, Martin Transportation Company will provide it).
• INSPECTION: Martin Transportation Company will perform a pre-licensing vehicle inspection.
MAINTENANCE:
Lessors are required to provide a copy of all maintenance records including but not limited to any local, state or federal inspections; as well as proof of any and all repairs. This does include preventative maintenance. Martin Transportation Company shall have the right to inspect Lessors equipment on a regular basis. All maintenance on truck is Lessors responsibility.

All drivers, owner-operators, or employees thereof; shall have a pre-employment physical, drug and alcohol screen test, and a DMV check. These charges are paid for by Martin Transportation Company for the initial driver. Any additional drivers per truck shall mean a $350.00 charge per driver.

Martin Transportation is committed to serving you by hiring the BEST DRIVERS, providing DEPENDABLE SERVICE and supporting you through EXCELLENT COMMUNICATION
.
Call us TODAY
800-806-5277